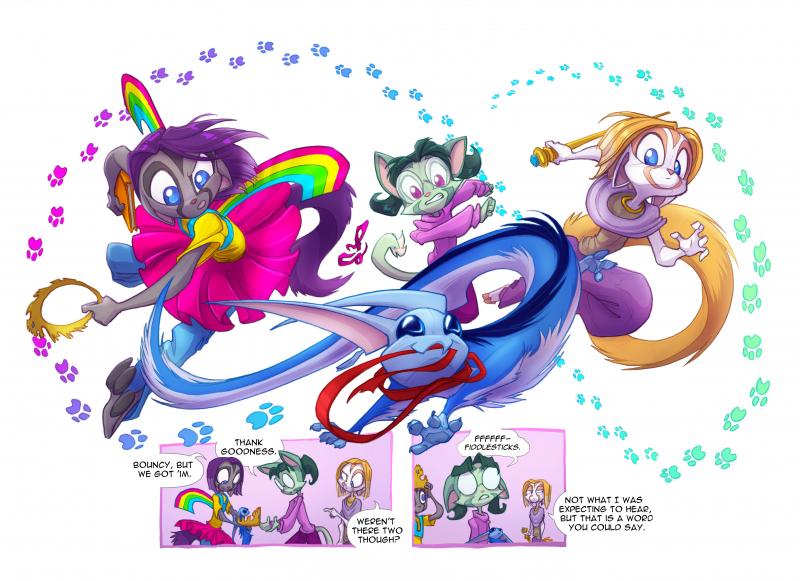 Landmark announcement- Prelude #500 is now
live to the public!
A nice splash page as Lilith wrangles pets with a little help from her friends. It's been a wild ride, one filled with laughter and fun as Liz and I wrote and created these comics together.
There's now more than enough content for the next hardcover book launch- Prelude Collection 2 is coming to IndieGoGo this fall! Stay tuned right here for updates, we cannot wait to get the next run of pages immortalized in full color printed glory.
Thank you to everyone for reading and sharing, you keep our stories alive!