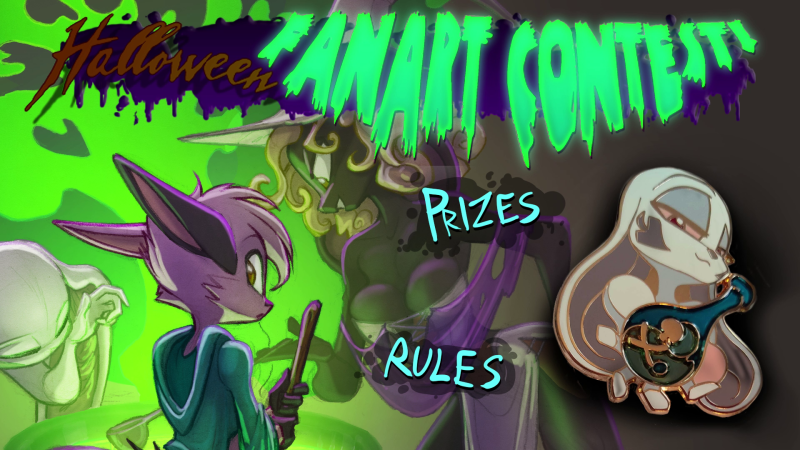 It's comin' up fast now! The deadline for the 18th annual Dreamkeepers Halloween Fanart contest approaches-
Scope out the categories, prizes, and submission info at:
This year's collectible hard-enamel pin will feature TEKRA, her first appearance in the line. Free if you win her in the contest, and she'll also be up for sale on Halloween.
The gallery is already filling up with entries, so scope out some spooky art if you're being a spectre spectator this year.